Welcome to Swimming Lessons for a Mermaid Wiki!
Swimming Lessons for a Mermaid Wiki currently has 388 edits, 27 articles, 39 files, and 3 active user(s). Feel free to create a new page that you think is necessary by clicking the button below! Hope you enjoy and thank you for joining Swimming Lessons for a Mermaid Wiki!
---
Please feel free to add to this wiki! Please create a page now!
Swimming Lessons for a Mermaid is a free, online webtoon made by YONGCHAN. The summary is the following: Choa is a mermaid who can't swim! Discouraged, she trades the ocean for a pair of human legs. But when the star of the high school swim team finds out her secret, he offers her the chance to prove her family wrong: free swimming lessons for a mermaid! The webtoon uploads every Wednesday.
---
The story is based around the two main characters Choa, a mermaid in secret and Soo Lee, an athletic swimmer at their high school who finds out her secret..
Choa Shin is the lead character and female protagonist in Swimming Lessons For A Mermaid. She is a mermaid who cannot swim. Her idenity is shockingly revealed to Soo Lee who then decides to teach her how to swim.
Read more...

Episode 2 is the 2nd episode in the webtoon Swimming Lessons for A Mermaid.
If you are interested in affiliating, please contact the admin(s).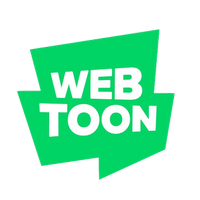 Daum

Foxtoon

KakaoPage

Lezhin

Naver

---
Community content is available under
CC-BY-SA
unless otherwise noted.